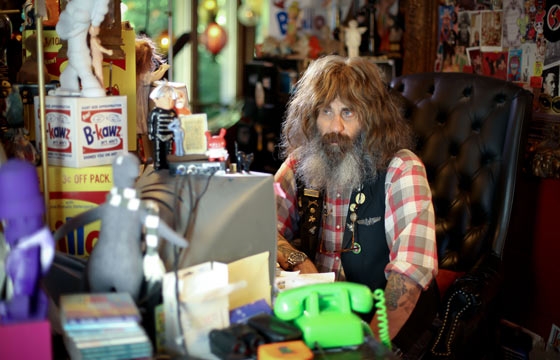 Juxtapoz // Sunday, November 09, 2014
Juxtapoz Presents: Gone Again is a visual tour of the elaboratelydecorated surroundings of the legendary art and music collector Long Gone John. Filmed at his estate in the upper woods of Olympia, WA, this short film is a fantastical journey through the maze of John's aesthetic mind and personal obsessions. John's spare, singular narration gives voice to an interior monologue set against the backdrop of an optical nirvana. The Treasures of Long Gone John celebrates its 10 year anniversary.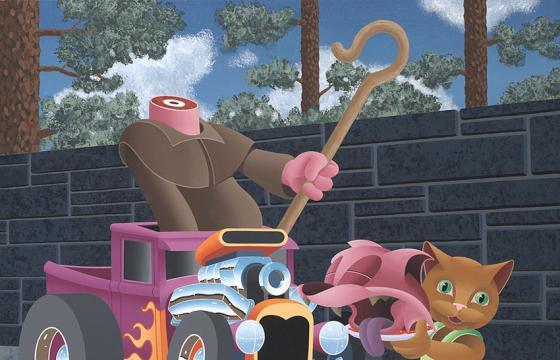 Juxtapoz // Thursday, March 22, 2012
This Saturday, March 24. Copro Gallery in Santa Monica will be opening our 18th Birthday exhibition, Juxtapoz Turns 18. This week, we will be doing teasing previews of the entire exhibition, and today we have works from Camille Rose Garcia, Anthony Ausgang, Retna, Becca, Charles Wish, Gregg Gibbs, and Jason Maloney.