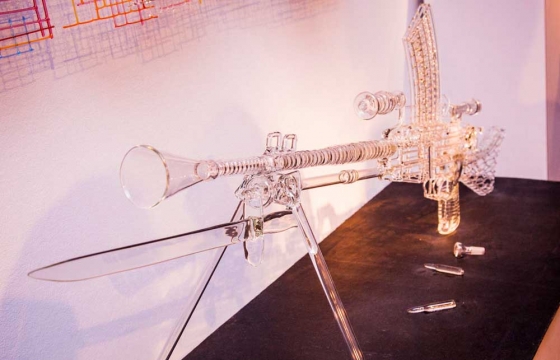 Juxtapoz // Wednesday, October 01, 2014
The Counter Culture Glass Show will highlight the best the in American Functional Glass Art Movement. The exhibition will include 35 solo and collaborative works from the top artists in this "underground glass community". The vast talent, creativity and skill >coming from these collective artists is astounding....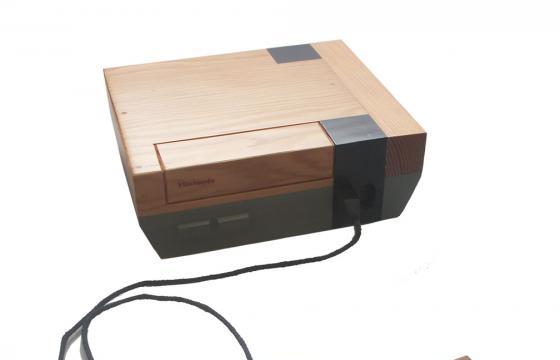 Juxtapoz // Sunday, July 31, 2011
It started with a Nintendo made of wood, then a walkman made of wood, then it became an Olde "E" 40oz made of reconstructed glass pieces, then it was a cardboard Air Jordan, and that is when we realized we really liked the work of Mike Leavitt.