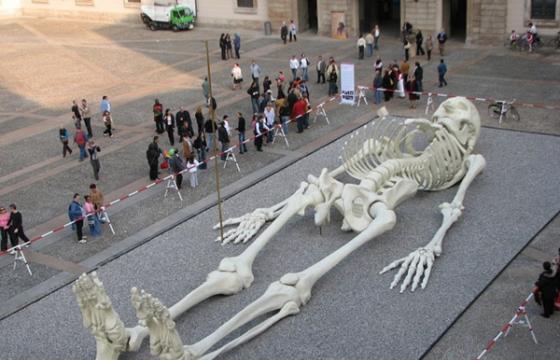 Street Art // Tuesday, January 08, 2013
Unveiled in 1990 at the Center National d'Art Contemporain in Grenoble, France, "Calamita Cosmica" is a massive 28-meter long human skeleton with a pointy nose created by Italian artist, Gino De Dominicis. Since then, the anatomical sculpture has toured the world, showing up in San Diego, Milan, Naples, Versailles, and others. It eventually found a home as a permanent installation at MAXXI museum of contemporary art in Rome, Italy.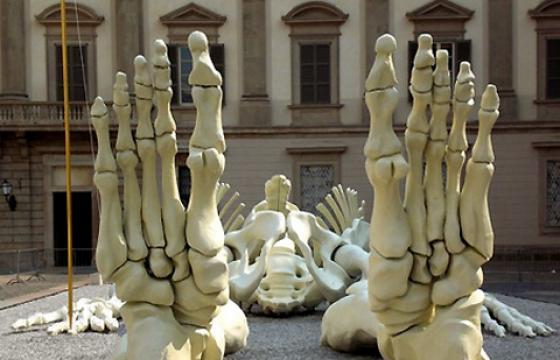 Juxtapoz // Monday, January 30, 2012
In 2007, Gino de Dominicis' 28-meter long skeleton sculpture, Calamita Cosmica, was placed in the heavily trafficked Palazzo Reale in Milan, Italy. We were looking back in our archives if we ever posted this, and it looks like we hadn't. And it is never too late to show you a 28-meter long skeleton.