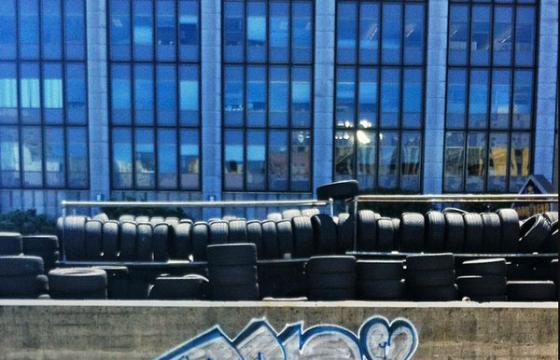 Graffiti // Monday, August 27, 2012
You really go to see this photo in full so I suggest you click read more. Great matching of blues and whites. Gin under a horde of tires and on top of a van.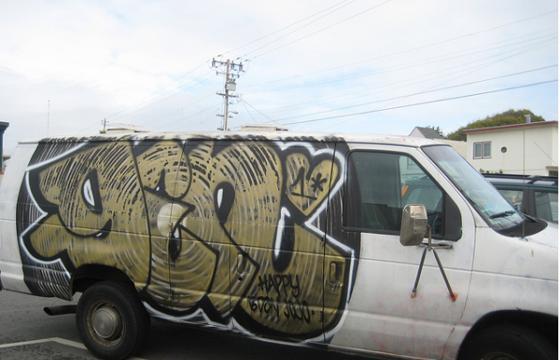 Graffiti // Tuesday, November 22, 2011
I can't tell if that a giant record or black vortex behind that Gin, but It works well.