Juxtapoz // Monday, March 24, 2014
Self-Deception is a series of illustrated self-portraits by Gillian Lambert, who recently graduated from Kenyon College with a Bachelor's degree in Studio Art. "I have always found something beautiful in the grotesque– the repulsive, the awkward, the vulnerable, the psychologically enigmatic." she says about this series of self-reflective works.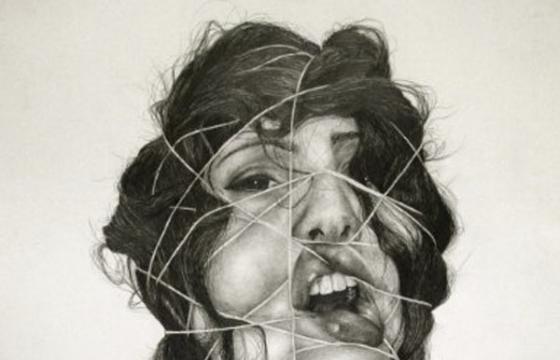 Illustration // Wednesday, July 27, 2011
Gillian Lambert graduated Kenyon College in May 2011 with a Bachelor's degree in Studio Art. Originally from Bangor, Maine, Gillian completed her first solo exhibition, "Self-Deception," in March 2011 as part her Senior Exercise. She will continue to pursue both independent and career-oriented artistic projects.