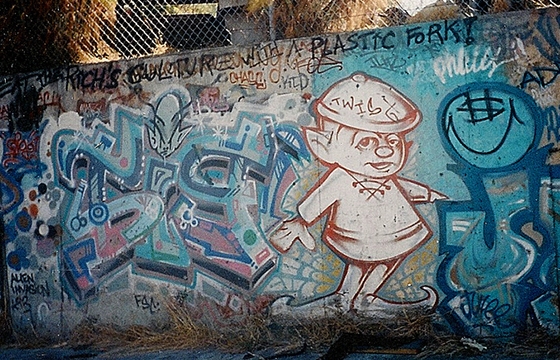 Graffiti // Monday, April 06, 2015
We love stumbling on old Bay Area graffiti photos like this one of Gigs Fsc and Twist way back in 1993. Hard to believe that was 22 years ago now!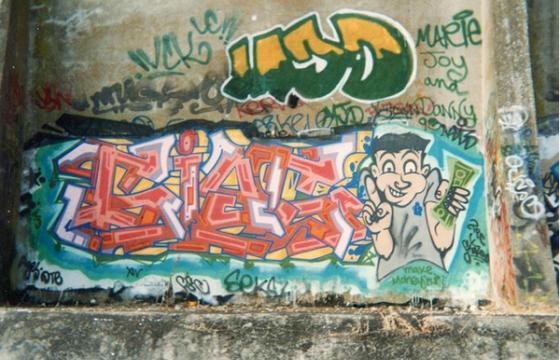 Graffiti // Wednesday, July 06, 2011
Classic Bay Area graffiti at it's best.  Gigs getting money in 1993.