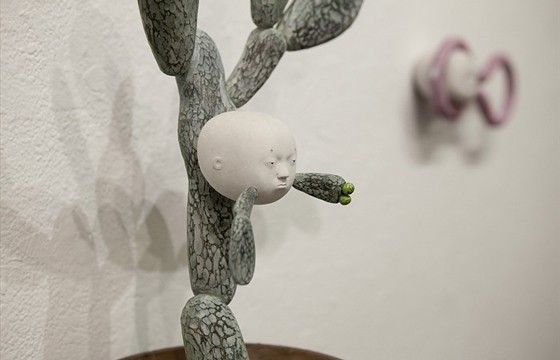 Pop Life // Tuesday, June 09, 2015
We got a chance to visit Giant Robot this weekend to see the sculpture of Japanese artist Eishi Takaoka. His work prominently features a serene sculpted head attached to various organic shapes which become odd and surreal juxtapositions. His materials are carved wood painted with raw mineral pigments. The show runs until June 24.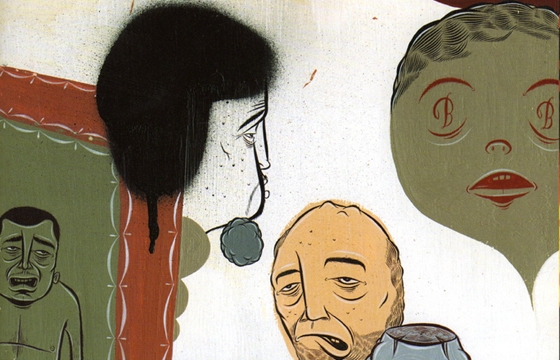 Juxtapoz // Thursday, April 17, 2014
OMCA features the major exhibition, SuperAwesome: Art and Giant Robot featuring works by 15 contemporary artists who have been a part of the magazine's social and cultural evolution. Co-curated by Giant Robot visionary Eric Nakamura and OMCA's Associate Curator of Art & Material Culture Carin Adams, SuperAwesome presents new or recent works by California and international-based artists affiliated with the influential magazine that brought Asian, trans-Pacific popular culture to mainstream audiences in the United States.