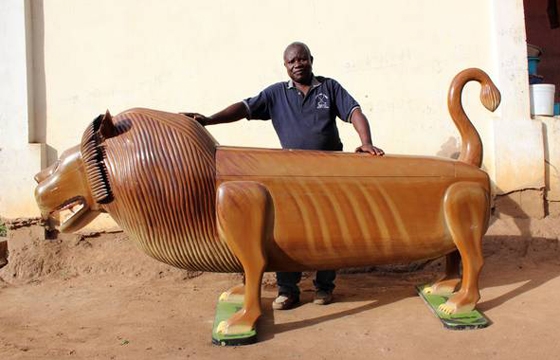 Juxtapoz // Wednesday, May 08, 2013
We didn't know that there was such a thing as "fantasy coffins," much less that there was a grandfather of the craft and that two US presidents have visited the Ghanaian master craftsman who holds the title! Paa Joe, has been hand-crafting coffins into anything from lions, airplanes, tanks, and even Coca-Cola bottles for almost 50 years. The intricate, month long intensive process produces a work of art that is then buried under the ground, never to be seen again. Since 2008 his business declined to the point that he had to move into a dusty roadside shack from his central Accra-based workshop. Paa is now the subject of a documentary, Paa Joe and the Lion....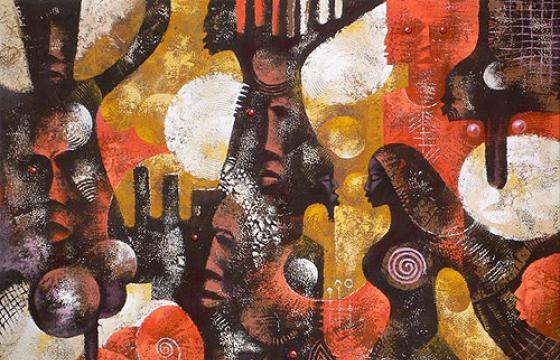 Juxtapoz // Wednesday, February 27, 2013
Ghanaian artist Wisdom 'Wiz' Kudowor is one of his country's the most respected contemporary artists. Known as a trans-cultural visionary, Wiz's work is influenced by the human form as a transformational agent and ancestral wisdom as an aesthetic tool.