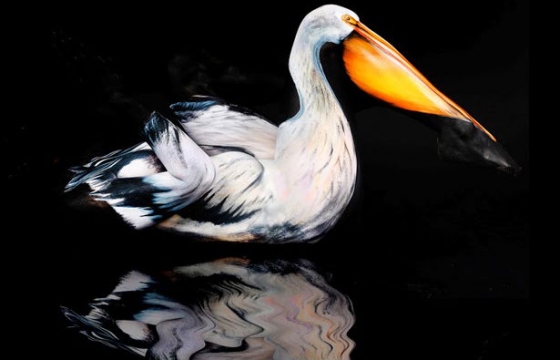 Juxtapoz // Tuesday, July 15, 2014
From a flamingo to a pelican, an owl to a swan Gesine Marwedel paints these animals and more on nude figures. After perfectly positioning the models limbs, the soft lines and brush strokes come together to complete the shape of each creature. Each figure is then photographed as partners and individuals hold a nude, yoga-like, comparably contortionist pose to create the illusion of the natural characteristic curvatures of the animals. Against a background of a black or white negative space, the images jump out at you as if the animals were in their natural habitats.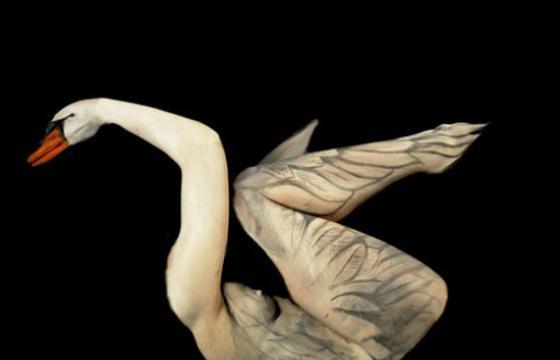 Erotica // Thursday, March 29, 2012
Gesine Marwedel was born in Eckernförde, Germany 1987. After leaving school in 2005, she worked in an Indian orphanage for some months. The experiences she made there, predetermined her future education as a physician. While in India, Gesine met with the skill of painting with henna. The Indians have centuries of experience in drawing on the body and this experience led her to embark onto the body paintings she does today.