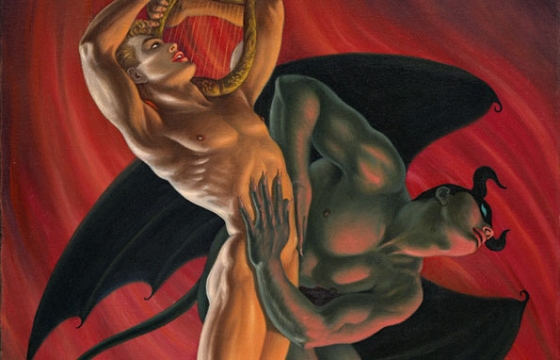 Erotica // Wednesday, July 15, 2015
George Quaintance was a master illustrator, and his incredible homoerotic works were created at a time when gay lifestyles were not only being repressed, but illegal in many places. Taschen books, which is one of the great publishers of erotic works, has this fantastic collection, Quaintance, which "traces his remarkable life story and reintroduces his colorful, kitschy and culturally resonant paintings—works that made George Quaintance the most popular and successful physique artist of his time, and one of its most intriguing figures."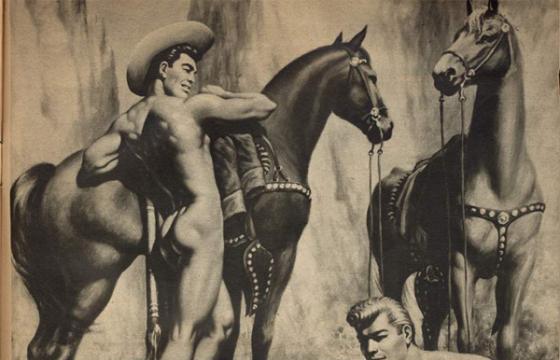 Erotica // Friday, September 09, 2011
This series of illustrations from artist George Quaintance (b. 1902 – d. 1957) first appeared in the premier issue of 'Young Physique' in 1958. Quaintance was best known for his intensely homoerotic depictions of athletic, idealized young men, establishing the 'macho stud' stereotype that would become a staple of physique magazines in the 1960's.