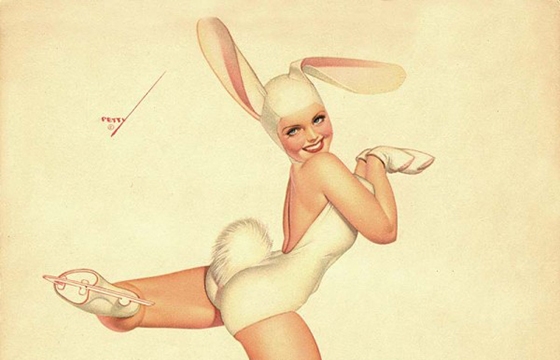 Erotica // Wednesday, May 01, 2013
George Petty was one of the top "cheesecake" illustrators of the 30s and 40s, known for his undeniably charming and sexy pinup illustrations and their irresistible white-toothed grins. His career began with a series of cartoons featuring beautiful girls and their far-from-handsome beaus. His work earned him the term "Petty Girls" to describe these carefully airbrushed characters and their brilliant smiles and sexy poses. These drawings are undeniably kitschy and beautiful, capturing a kind of nostalgia no one else quite can.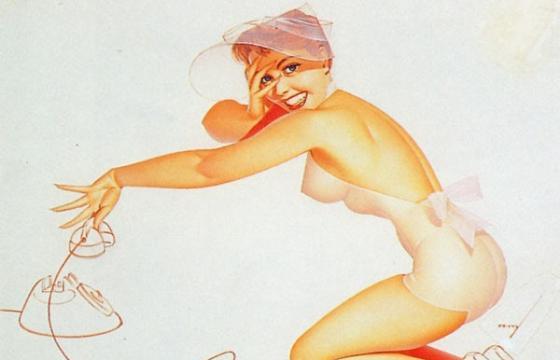 Erotica // Monday, June 20, 2011
From 1933 to 1956, George Petty's 'Petty Girl' was seen everywhere. She  had a mischievous, engaging smile and a special twinkle in her eyes. Long-limbed and well endowed, she was a slick, supple, and alluring creature...