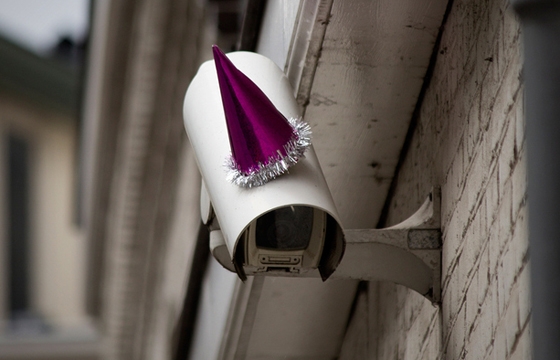 Juxtapoz // Thursday, July 04, 2013
Timed with what would have been author George Orwell's 110th birthday on June 25, Dutch collective Front404 decided that they would give out party hats to various surveillance cameras around the city of Utrecht.The collective said of the project, "George Orwell is best known for his book '1984', in which he describes a dystopian future society where the populace is constantly watched by the surveillance state of Big Brother. By putting these happy party hats on the surveillance cameras we don't just celebrate Orwell's birthday."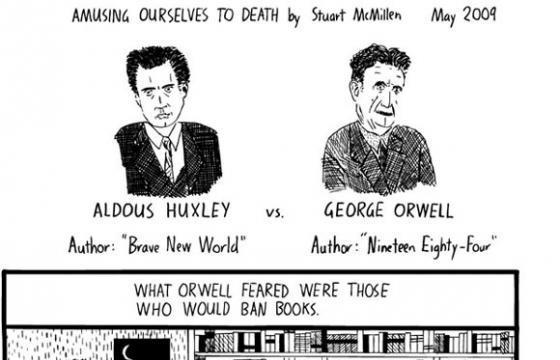 Juxtapoz // Saturday, January 08, 2011
We may be a little on this one, but we saw this graphic novel/comic strip today that compares the future predictions of Aldous Huxley's "Brave New World" to George Orwell's "1984." It is pretty damn clever if  you ask us . . . read after the jump . . .