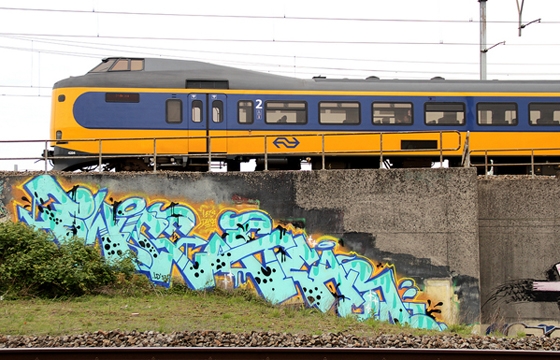 Graffiti // Tuesday, May 28, 2013
Not sure whether Twice and Gear intentionally matched the colors of this passenger train in Amsterdam or if was by coincidence. Ether way, this spot is vicious.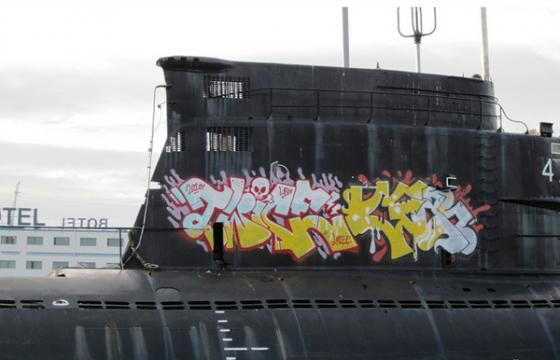 Graffiti // Wednesday, May 25, 2011
As far as spots go, there is not much better one could hope for.  Twice and Gear ready for a dive in Amsterdam.