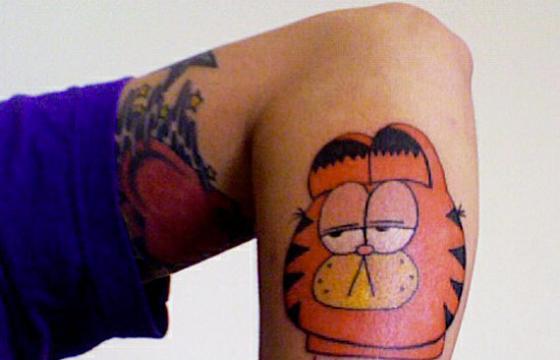 Tattoo // Thursday, June 14, 2012
Your friends tell you it's an 'awesome' idea and you agree, you've gone through your phases of falling in and out of love with lasagna, and sleeping. You've always been a fan of Garfield, you, like him, also hate Mondays and have a buddy named John, and even a dog... Our findings of some epic Garfield tattoos from across the globe. I love Garfield.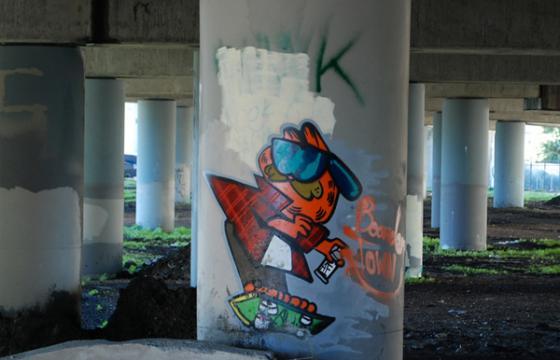 Graffiti // Wednesday, October 12, 2011
Garfield is one cool cat, spraying and painting his way through Border Town skatepark in Oakland.  Odie must be somewhere near by?  Maybe he's confronting and negotiating with Cal Trans about their plans to demolish this DIY site.