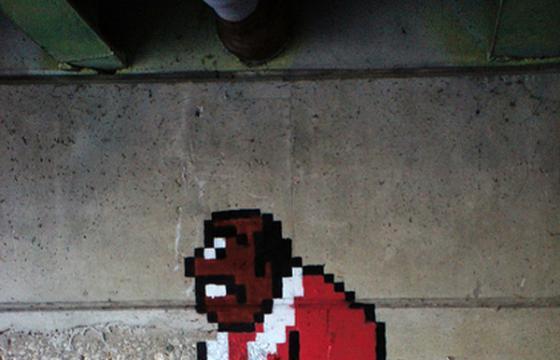 Street Art // Saturday, July 09, 2011
As far as video games go, Mike Tyson's Punch Out ranks high in the classics list.  With unique characters such as Don Flamenco, Piston Honda, Soda Popinski, King Hippo, and Bald Bull, it's hard not to love how silly this game is.  So here is the coach Doc Louis who finally gets his shine.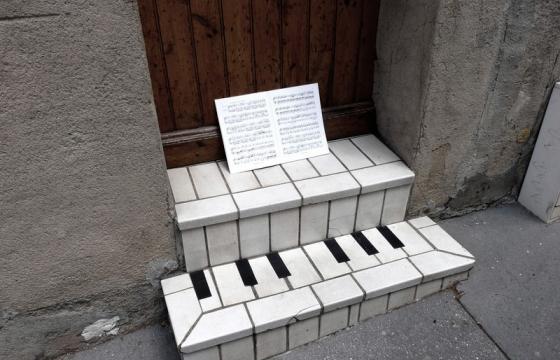 Juxtapoz // Monday, March 14, 2011
Some of the best street art has humor built into it. In the case of French street artist, OaKoAk, they take what the city gives to them and creates a witty street piece. Who hasn't wanted to turn a tile doorstep into a piano, or a sewer cover into a Viking's shield? More after the jump . . .