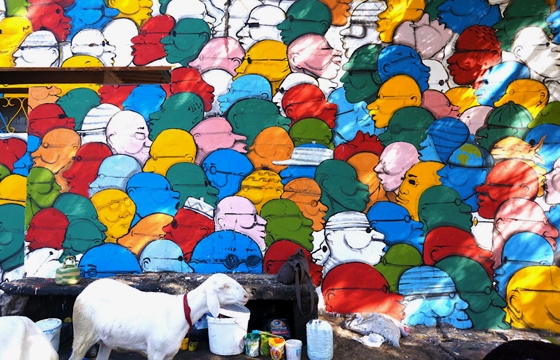 Juxtapoz // Thursday, March 28, 2013
Italian-born, london-based artist RUN recently painted several new murals in Senegal and Gambia. RUN has painted walls all over the world and also works as an illustrator in London.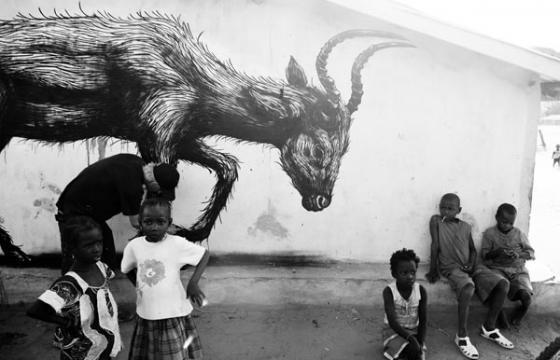 Juxtapoz // Friday, October 07, 2011
Belgian-based artist ROA continues his busy, world traveling year with a project in Gambia with Wide Open Walls 2011. The mural and street artist completed what appears to be many walls, and a video documents ROA's work for WOW that you can watch after the jump...