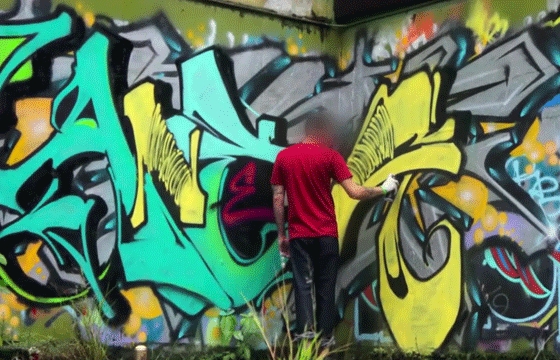 Graffiti // Saturday, March 22, 2014
Watch as Anemal and friends use Fresh Paint as they tear up the streets of Oakland, California painting some crazy highway spots and then travel to Hawaii where they paint some scenic water run offs. Graffiti // Tuesday, February 28, 2012
Here is a new video presented by Fresh Paint highlighting the work of train renovator and decorator, Large.  Classic, clean and crispy graffiti.