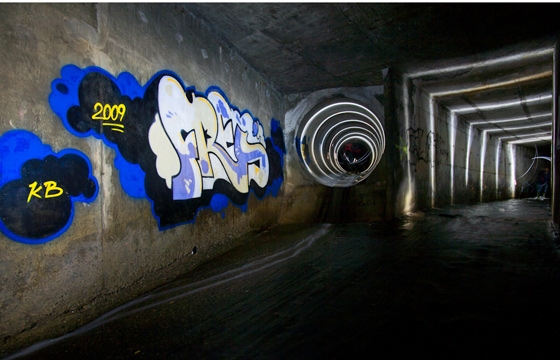 Graffiti // Monday, August 12, 2013
It's not often or really ever that you see this kind of light in a sewer tunnel. Photographer Jeffrey Anthony worked some magic and brought out a whole new look for this Fres piece.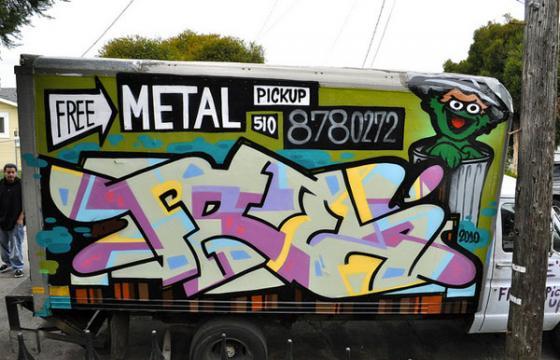 Graffiti // Wednesday, June 15, 2011
What a happy Oscar the Grouch on that truck, we prefer him angry, yelling, and rude.  Luckily, this Fres piece has some nice funk.