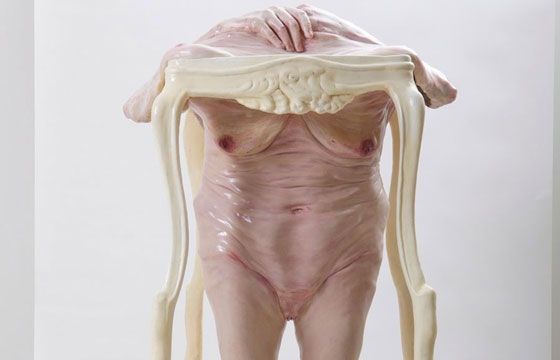 Erotica // Wednesday, January 08, 2014
Francesco Albano's grotesque sculptures are strangely hard to look away from. In this series it is as if the aging body was left to melt into itself. Francesco is not afraid to capture the wrinkles, cellulite or anything else the body is capable of producing in his works.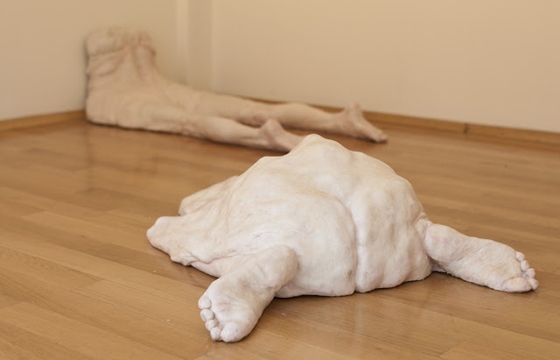 Juxtapoz // Thursday, November 21, 2013
We're not sure what type of creature these piles of sagging, deformed, empty skin belonged to but we sure don't want to meet them. Reminding us slightly of certain Asger Carlsen photos, these sculptures by Francesco Albano are certainly disturbing. Albano sees the skin as the nearest boundary between internal and external identity, a kind of storage space, and "bone" as a stable structure that sustains our physical presence and makes us complete.