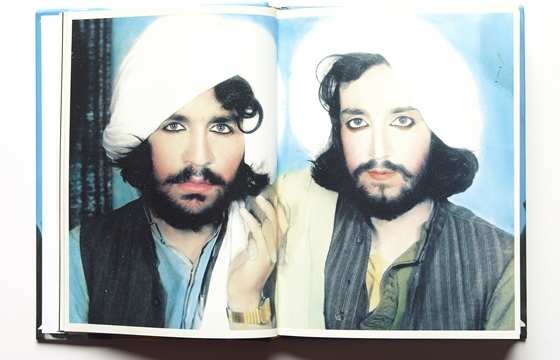 Photography // Thursday, January 16, 2014
Magnum Photos' Thomas Dworzak's series, "Taliban" is a collection of photographs of Taliban fighters he found in a photo studio in Kandahar, Afghanistan while on a trip there in 2001. "They [the Taliban] chose to look like that. It's like selfies. There is something very revealing." More recently, Dworzak's obsession with found photos has taken him to Instagram where he has been collecting and curating a series of limited-edition books based on hashtags...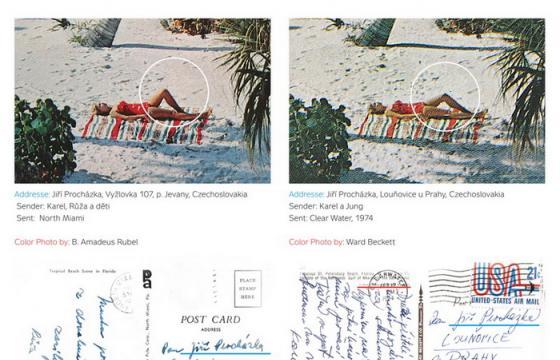 Juxtapoz // Tuesday, September 06, 2011
Katerina Drzková collects found postcards that are nearly identical, but have subtle differences. Katernia Drzková's work "Tropical Beach" observes two found postcards to reflect upon the details of an odd coincidence.