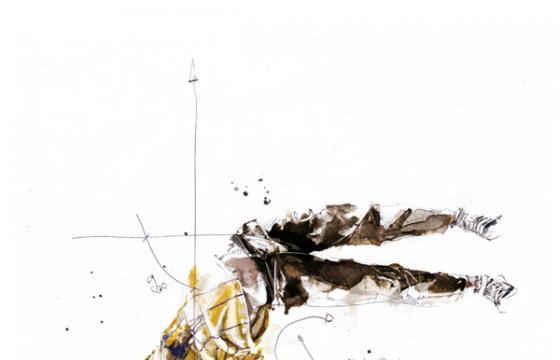 Illustration // Tuesday, November 20, 2012
Florian Nicolle's series 'Break Dance - Volnorez' applies a geometric lens to the movements of break dancers, tracking angles, tangents and mathematical formulas to annotate the gravity-defying maneuvers. Nicolle's gestural splashes of watercolor and splatters of ink add dynamism and spontaneity, bringing his subjects' poses to life. He is based in Caen, France.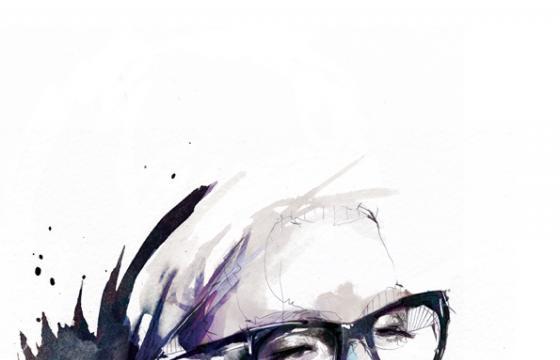 Illustration // Wednesday, April 25, 2012
'I try to create an image that retains its freshness of the first paint stroke, the expressions of the line have to be very free and spontaneous. While keeping a rigorous drawing. So i use fast techniques, like a bic, large brush, watercolor and chines ink. I draw a picture as if I wrote a text, with the same tool, the same freedom, erasures, lines, scribbles, …' Florian Nicolle is a 25 year old French illustrator and designer.