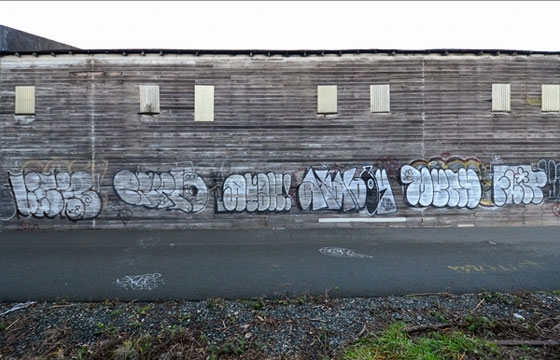 Graffiti // Friday, February 07, 2014
This Seattle wall has a rather eclectic cast of characters lined up. Ataboy's 8-ball "O" from the win.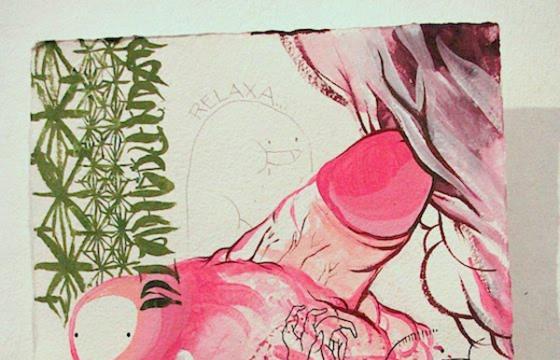 Erotica // Wednesday, September 14, 2011
In his show "Shunga Pop," exhibited earlier this year at Pure Evil Gallery in London, São Paulo's Felipe "Flip" Yung combines the ironic aesthetics of pop art with his personal explorations into Asian culture and oriental pornography, creating a vibrant series of paintings that are sexually suggestive, giddily childish, and completely engrossing.