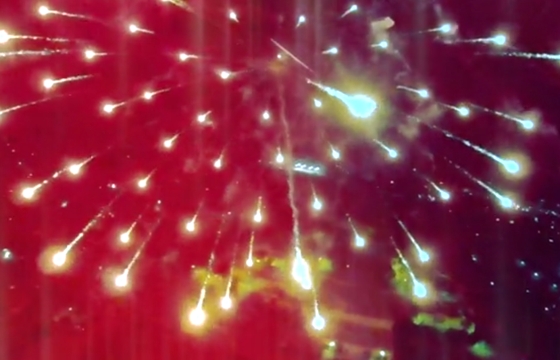 Juxtapoz // Tuesday, April 29, 2014
Somebody flew a Phatom camera attached to a helicopoter drone and flew it through some fireworks, capturing a view that we've definitely never seen before. Pretty cool... Graffiti // Monday, January 30, 2012
Last Halloween in Vancouver, Bc, the Leeside Skateboard and graffiti playground lost its mind in a hail of fireworks, and adrenaline.  Categorize this under funnnnn!