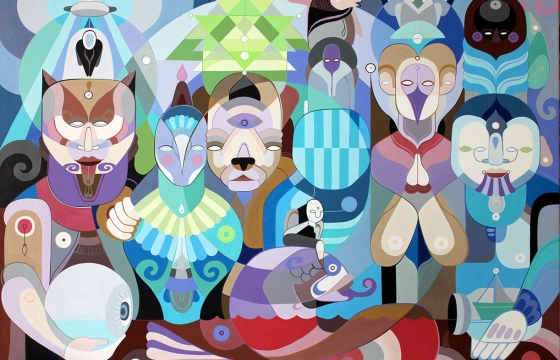 Juxtapoz // Thursday, August 13, 2015
This one should be good. Brazilian designer, illustrator and artist Fernando Chamarelli will open a new solo show, Secret Code, at Thinkspace on August 15, the artist's second solo exhibition with the gallery. We have been following his progress on Instagram as he has set up the show, and this looks like a solid one. Lots of colors, lots of details, lots hybrid human-creatures, go get it.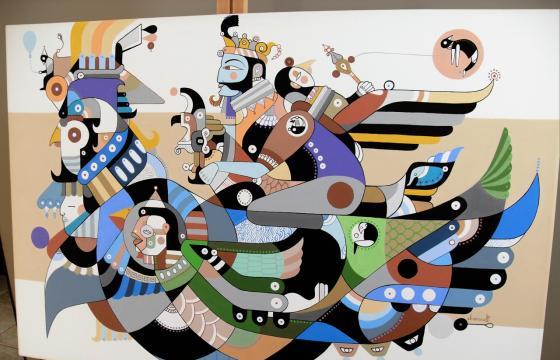 Juxtapoz // Wednesday, August 10, 2011
Fernando Chamarelli is a graphic designer, illustrator and visual artist. After initially drawing cartoons, caricatures and portraits he later became involved in street art and tattooing: it is by merging these different mediums that he creates his art. The Brazilian artist opens a show at Thinkspace Gallery this Saturday, August 13.