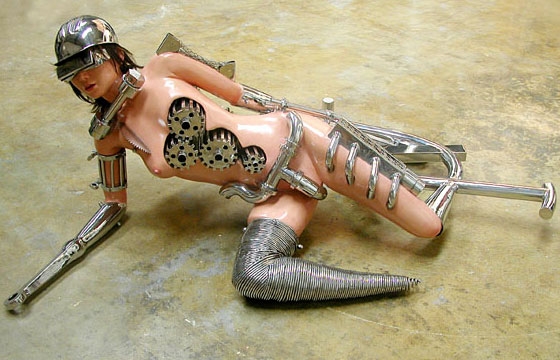 Erotica // Monday, June 03, 2013
Fan Xiaoyan was born in 1983 in Gaomi, China. In 2008 she graduated from the Central Academy of Fine Arts in Beijing, where she continues to live and work. Through the combination of soft, warm flesh against cold, hard steel, Xiaoyan constructs a jarring contrast that engages her viewers on a visual and psychological level, explaining that her metal-infused figurative sculptures are reflective of a "surrealistic virtual world in which men and women are equal... the arrival of a new era, a new kind of human being, a new power, a sensation..."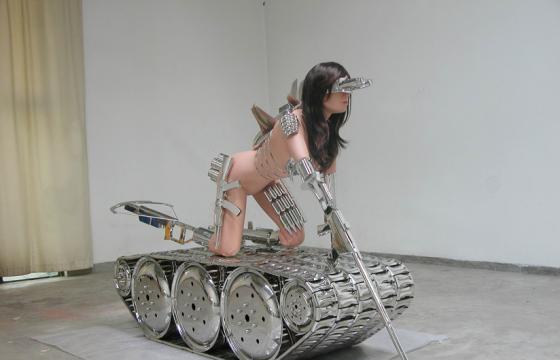 Juxtapoz // Tuesday, May 17, 2011
We all know that Arnold and James Cameron popularized the half-man, half-machine theme, but Fan Xiaoyan has taken the concept to a whole new level in this series of women with machine body parts. The tank sculptures in particular are of amazing note.