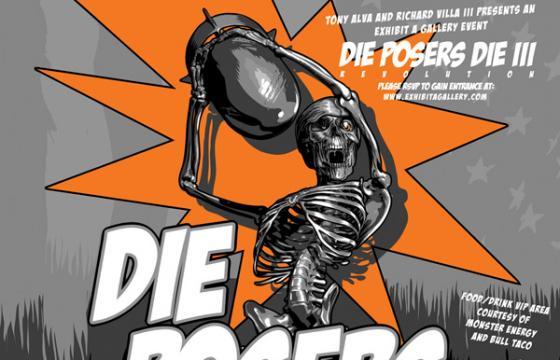 Juxtapoz // Thursday, November 29, 2012
Opening tomorrow night, Friday, November 30, Exhibit A Gallery in Los Angeles will host Die Posers Die III, an exhibition featuring original art from skaters TONY ALVA, CHRISTIAN HOSOI, STACY PERALTA, JAY ADAMS, MIMI KNOOP, STEVE CABALLERO, LANCE MOUNTAIN, GEOFF ROWLEY, STEVE OLSON, JAKE BROWN, GREG LUTZKA, CHRIS PASTRAS, and CLINT PETERSON.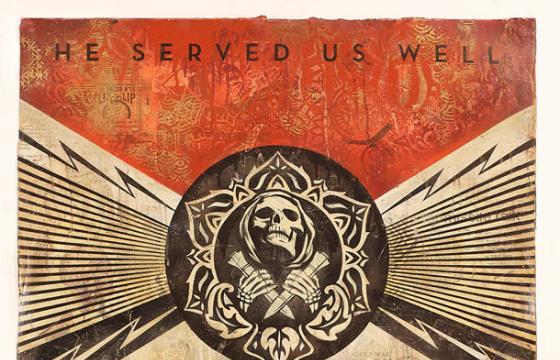 Juxtapoz // Friday, January 13, 2012
Exhibit A Gallery's Obey Your Master: A Tribute to Metallica opens a week from today in Los Angeles—and we have your exclusive look inside what's to be expected from this group of A listers. On view here are a preview of the original works created for the show by Shepard Fairey, Nicola Verlato, Brian M Viveros, Gail Potocki, Patrick Fogarty, followed by what the band and their music mean to each artist.