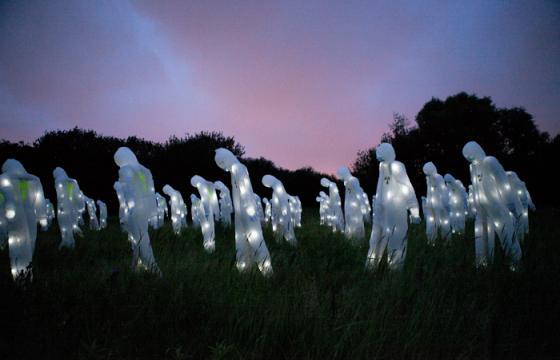 Juxtapoz // Wednesday, August 31, 2011
The MS Dockville Festival is turning into one of the better art festivals of the year. First, Evol and his Rural City, and now Luzinterruptus and his amazing field installation, Radioactive Control. The piece demonstrates the paranoia that we are suffering from since the escape of radioactive material in Japan, questioning the safety at nuclear power plants.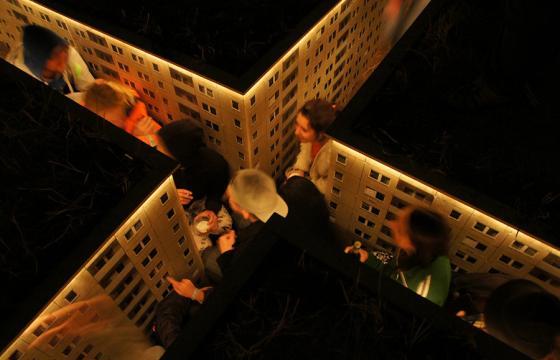 Juxtapoz // Saturday, July 30, 2011
We are currently preparing a profile piece in the next issue of Juxtapoz with EVOL, and we just saw this incredible installation he created in Hamburg, Germany called "Rural City." The German artist created the installation for Ms Dockville Festival this August 12—14 in Hamburg.