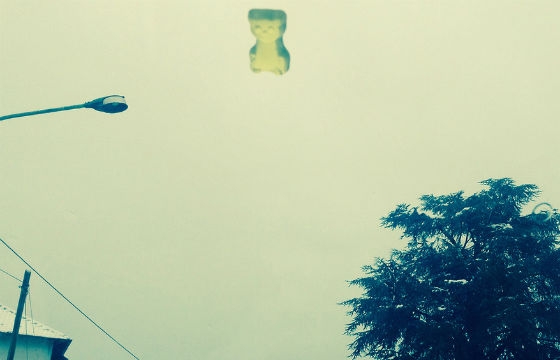 Juxtapoz // Monday, April 27, 2015
If you've ever wished you could gaze up into the sky and see a giant flying gummy bear, artist Esther Pearl Watson has got you covered. We featured her work back in 2012 and have been fans forever. Like her signature narrative paintings of flying saucers inspired by her dad's inventions, she is exploring ideas about spacecraft through these fun photographs made by sticking candy to a car windshield. She just released a new print...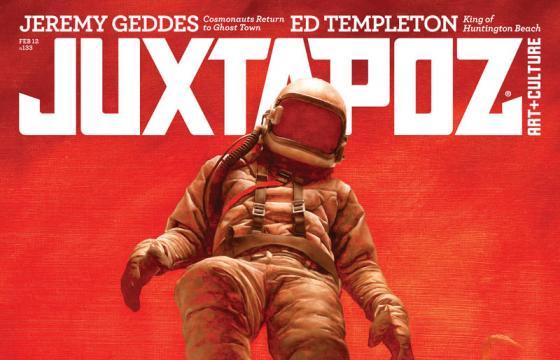 Juxtapoz // Friday, January 13, 2012
We teased the February 2012 issue on the site last week, and now the Jeremy Geddes cover is making its way onto newsstands and into our webstore. The issue features interviews with Geddes, Ed Templeton, Laurie Lipton, Esther Pearl Watson, Modern Multiples, and Interesni Kazki.