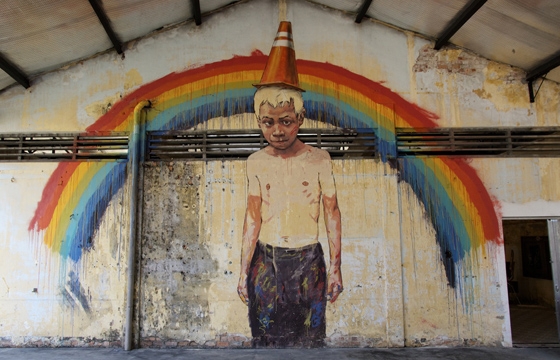 Street Art // Wednesday, January 22, 2014
Lithuanian artist Ernest Zacharevic, who is well-known for transforming the streets of Penang with light-hearted, iconic murals, has returned to Penang to create more murals for his first ever solo show called "Art is Rubbish/Rubbish is Art." The show opened this past weekend and will be on display through February 14, 2014. Our good friend, Henrik Haven, was there to check it out.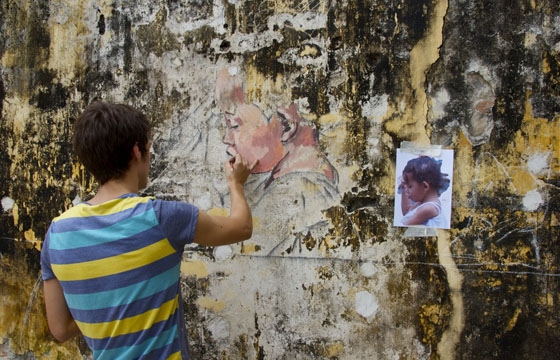 Street Art // Friday, January 17, 2014
An artist that we really were excited to learn about in 2013 is Lithuanian-born Ernest Zacharevic, who had some great street pieces in Norway during Nuart 2013. Our friend Henrik Haven just went down to Penang, Malaysia to pay Ernest a visit as he prepares for a solo show down there at Hin Company Bus Depot. Take a look at the documentation of Ernest on the street...