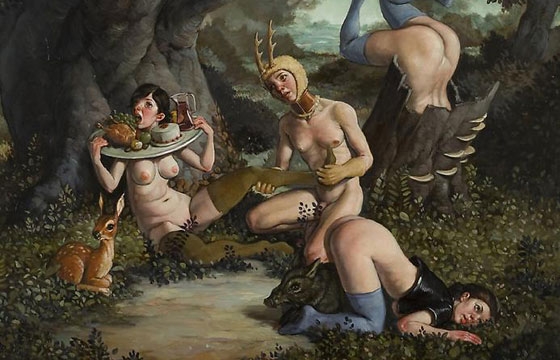 Erotica // Wednesday, December 11, 2013
Erik Thor Sandberg approaches each composition as if it were a conversation between the artist and the viewer. The dialogue thus generated by his work always questions and attempts to define human identity (and scraps thereof). Using symbolism both established and personal, Sandberg creates narratives without definitive beginnings or ends; he captures pivotal moments and isolates them from time...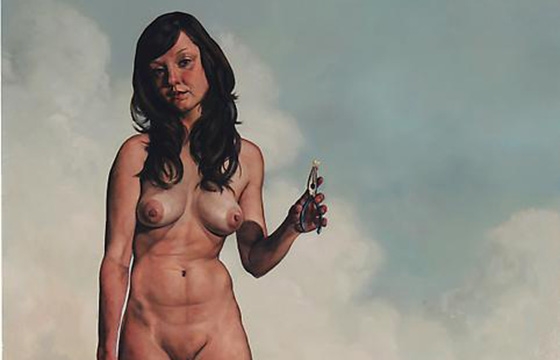 Erotica // Thursday, September 19, 2013
Erik Thor Sandberg's work depicts secular scenes of vice and virtue with an artist's hand delicate and capable enough to match the masters. These sexy, thought-provoking images of women evoke historical and fantasy narratives often explored in art, yet they take on a mysterious tenor in these renderings. Sandberg renders the human body with classical eloquence and contemporary flair.