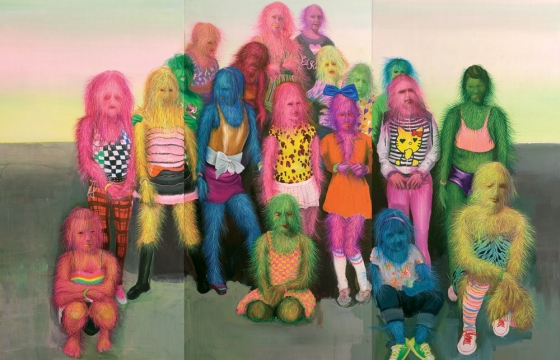 Juxtapoz // Wednesday, July 23, 2014
Erik Mark Sandberg's work can instigate obsession. His visual language is built on symbolism and research related to perceptions of time, psychology, physiology, and societal juxtapositions like the epidemic of bling versus blight in mainstream culture. His intentions are steady, but he travels between mediums boundlessly...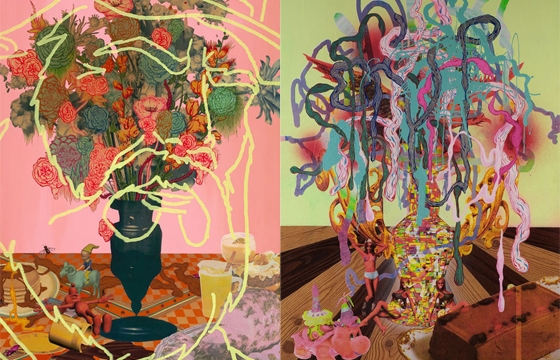 Juxtapoz // Wednesday, July 10, 2013
We posted the vibrantly freakish hairy paintings of Erik Sandberg a few months ago. This morning we take a look at some of Erik's other work including his Bouquets With Various Foods series, which we are again, thoroughly enjoying. Erick received his BFA from Art Center College of Design and has since taught there, OTIS and CSU Northridge.