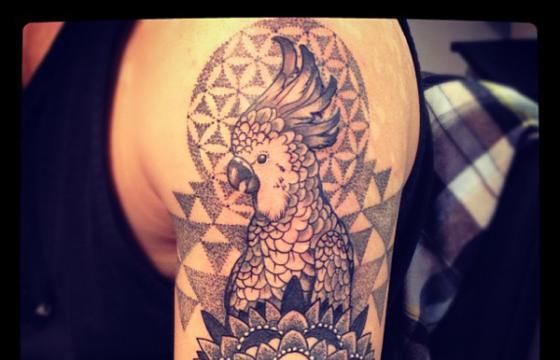 Tattoo // Monday, December 17, 2012
Despite dabbling in tattoo since his teenage years, tattooer Erik Jacobsen only picked up the trade professionally about five years ago. Since then, he has managed to create a stunning portfolio of modelled three-dimensional skulls, moths, and mammals and bold, graphic mandalas. We recently caught up with him for a chat about art vs. tattoo, his favorite types of images, and his first (regrettable?) ink - after the jump.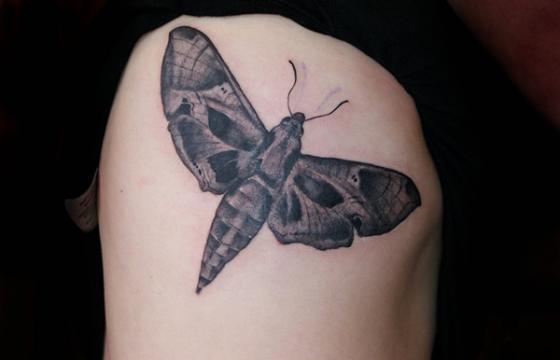 Tattoo // Monday, September 24, 2012
Although there isn't much personal information to be found of Erik Jacobsen, we do know that the Seattle-born, San Francisco-based fine artist and tattooist is creating some awesome work at Idle Hand Tattoo in SF. We especially love his highly-detailed moths and insects, gorgeously inked with a stunning 3D effect.