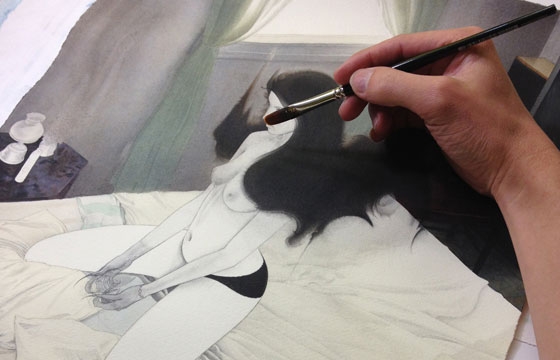 Erotica // Thursday, August 01, 2013
Watching a piece develop from the initial process, through to the end, is an often magical occurrence. In this set of images, Eric Fortune documents his entire creative process, from shooting the model, to sketching and finally adding color. Beautiful results. Enjoy!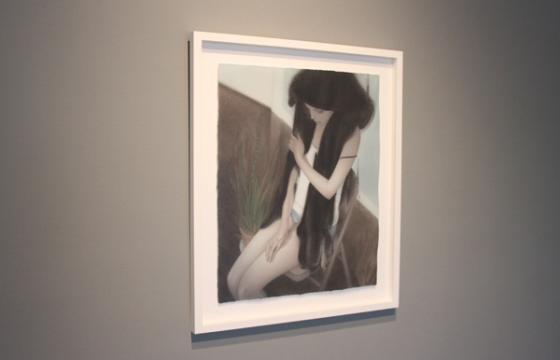 Juxtapoz // Friday, July 20, 2012
We stopped by LeBasse Projects this past weekend to check out Eric Fortune's latest solo exhibition. The Ohio-based Fortune has produced a stunning array of work for his newest solo exhibition, "A Life to Leave," that deals with characters in transition between the known and the unknown.  Photos and more after the jump....