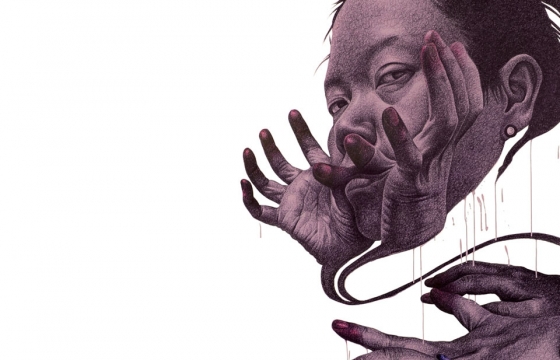 Juxtapoz // Tuesday, October 08, 2013
The Fall season is upon on us, and we are about to release our November 2013 issue with a very special story on a publishing house with a penchant for old-school pulp illustrations and print! Hard Case Crime is the cover story this month, a publisher of hardboiled crime fiction that emphasizes the use of an old style pulp art by hiring some of the best illustrators in the genre to do their covers. Michael Koelsch did this beautiful cover for an upcoming release of Borderline ... more on the November issue after the jump...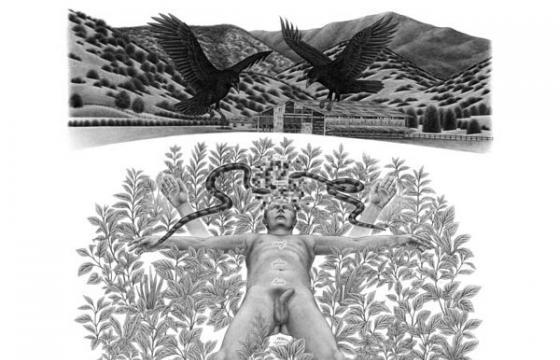 Erotica // Monday, May 02, 2011
Witchcraft, religion, the holy cow of humanist art, and renderings of mythological narrative are deeply rooted within Eric Beltz's series "Trance Farm". The title is borrowed from a forced pun found in an article about urban farming in a contemporary spiritualist magazine as Beltz both laughs with and laughs at American society.