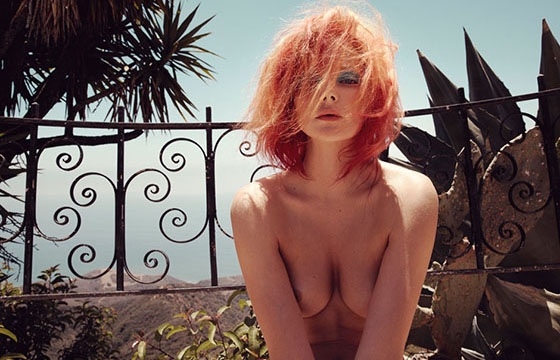 Erotica // Thursday, April 18, 2013
Sofia Sanchez and Mauro Mongiello combine high fashion with erotica for the Fall 2012 issue of Document Journal. The lanky, languid model is designed with a dash of strange color-- blue hair or red veil-- roam the countryside, posing with ceramic statues and gnarled trees in these photos that are both provocative and tasteful. Model Eniko Mihalik commands the viewer with powerful shapes, daring us to venture out into the countryside with her.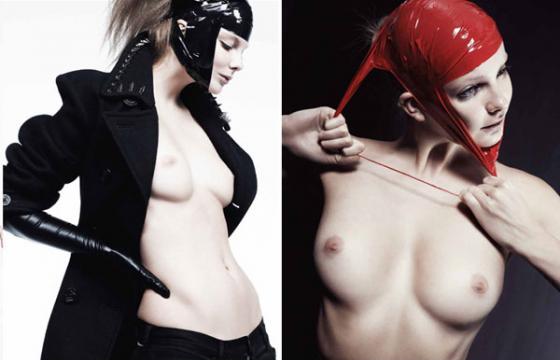 Erotica // Thursday, September 20, 2012
For their September 2012 fashion issue 'Don't Know Punk' Huge Magazine in Japan featured the provocative and lovely Eniko Mihalik as the model in a spread shot by photographer Benny Horne with stylist Tsuyoshi Moguchi making sure it was a erotic and punk as possible.