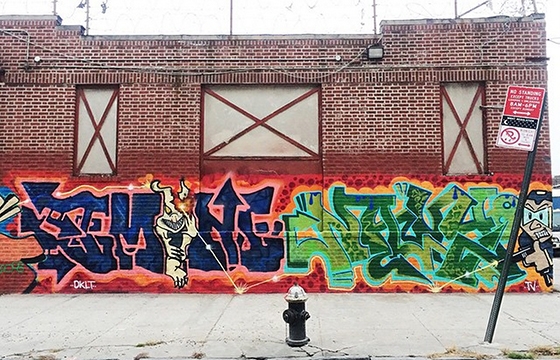 Graffiti // Thursday, December 11, 2014
This wall in Brooklyn has been seeing some action and change of guards lately. EMONE and Navy 8 add another layer to its history.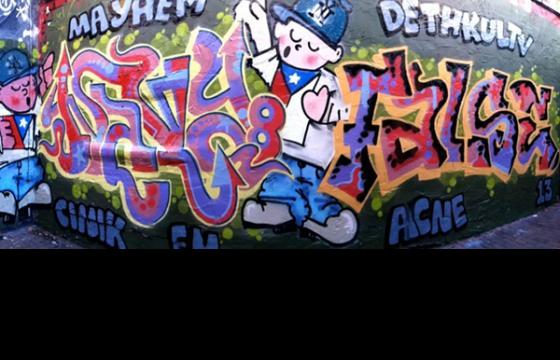 Graffiti // Tuesday, February 26, 2013
Besides the obvious graffiti pieces by Navy 8 and False, those characters may be why we posted this. They are so bad but yet so good. Puerto Rican flag is always held with so much pride in NY.