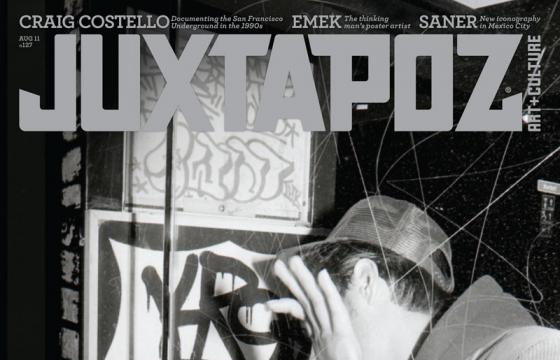 Juxtapoz // Thursday, July 07, 2011
We are pleased to announce our August 2011 issue of Juxtapoz Magazine (n127 if you are counting at home), with our covers featuring classic San Francisco graffiti photos of Craig Costello. Twist, Reminisce, and KR are amongst some of the artists featured in Costello's recently never-before seen documentation...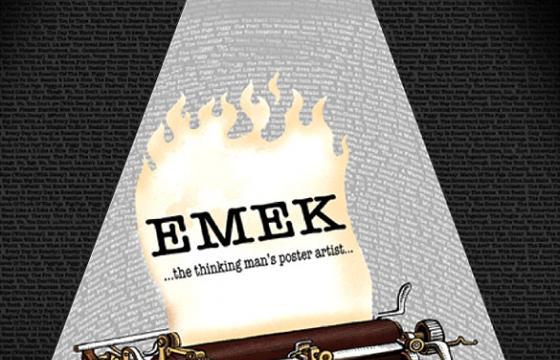 Juxtapoz // Thursday, December 23, 2010
Emek is one of the more popular poster artists working today, and his newest monograph, Emek: The Thinking Man's Poster Artist, have gained a bunch of momentum since its release this Fall. You know you are good at poster art when the Rock n Roll Hall of Fame collects your work. Recently, Emek was featured on "Last Call" with a long segment that focused on his career and the new book. Watch after the jump . . .