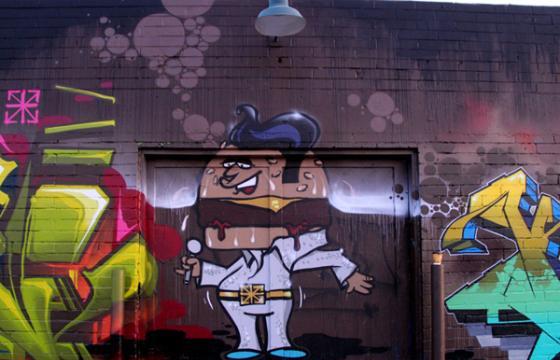 Graffiti // Wednesday, February 27, 2013
Steel pays tribute to "The King" in Las Vegas; a town he performed in often and a place filled with numerous Elvis impersonators. Burgers were a food Elvis was fond of especially with peanut butter on them.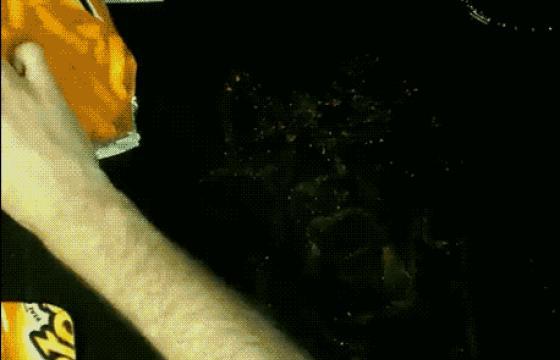 Illustration // Monday, February 06, 2012
Celebrity portraits made entirley of Cheetos?? Eclectic Asylum Art has completed some cheesy pieces made entirely out of Cheetos (and a little glue). Over 50 bags of different flavors are used to sort different colors, sizes, and shapes, and nearly 2,000 individual Cheetos are used to create a portrait of Conan O'Brian- all held into place with a little glue and varnish.