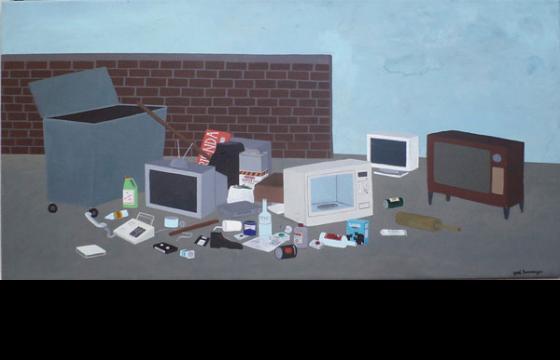 Illustration // Tuesday, January 15, 2013
An immediate favorite, the artist El Grio captures the beauty of simplicity in his paintings and depictions of mundane objects. Often featuring one object at a time, El Grio renders them much like a still-life, in their typical environment, very ordinarily. Raw and un-embellished ubiq­ui­tous sub­jects are his specialty.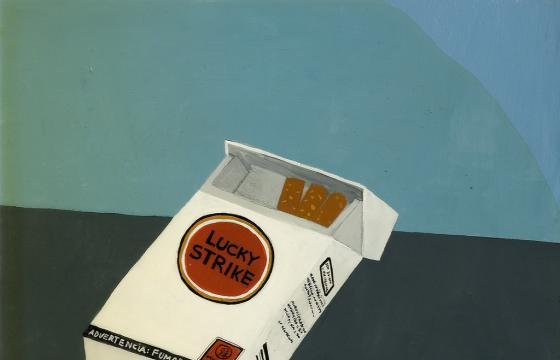 Juxtapoz // Monday, May 21, 2012
This flat and graphic painting style with its emphasis on the flattened perspective and geometric forms creating vibration between the hues is pleasing in its wonkiness. El Grio paints objects that are familiar, yet with an approach that reformats the colors and shapes into an abstraction that is more lively than the initial thing itself . . .