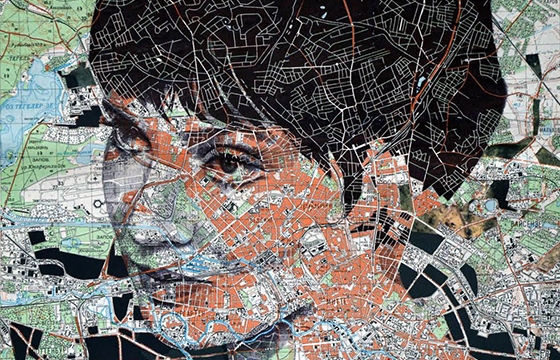 Juxtapoz // Thursday, November 12, 2015
Ed Fairburn has updated his portrolio with a few new pieces. He began his Maps series, using ink and pencil to illustrate portraits on maps, utilizing the patterned and multicolored surfaces as "an eye-catching attribute" to "echo the complex textures found in the human form." He recently released a new work where he also cut and layered the map! The piece was created from a reproduced military map of France and framed them in a way "to show a physical depth between each layer."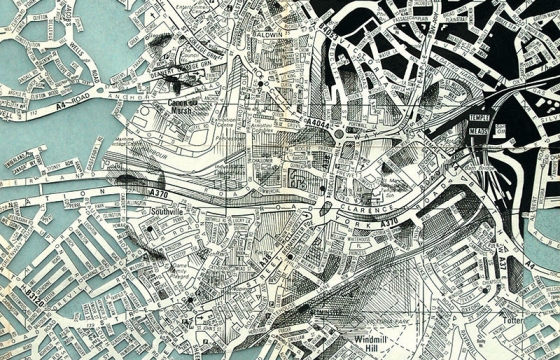 Juxtapoz // Monday, April 14, 2014
Wales based artist Ed Fairburn will be having his first show in North America at the Mike Wright Gallery in Denver where he'll be showing his new work of unique large scale portraits. The opening public reception will be Friday April 25th, 6-9pm.