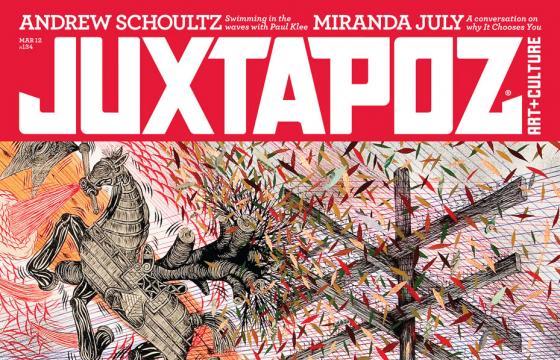 Juxtapoz // Thursday, February 16, 2012
The March 2012 issue of Juxtapoz, featuring Andrew Schoultz on the cover, is now on newsstands and on our webstore. In a weird way, this issue began on the shores of Norway and ended in a desert in Tucson, Arizona, and found itself in the SFMoMA and in a studio in Miami, Florida. And we followed filmmaker, author, and performance artist Miranda July as she released her newest book, It Chooses You. Full preview after the jump . . .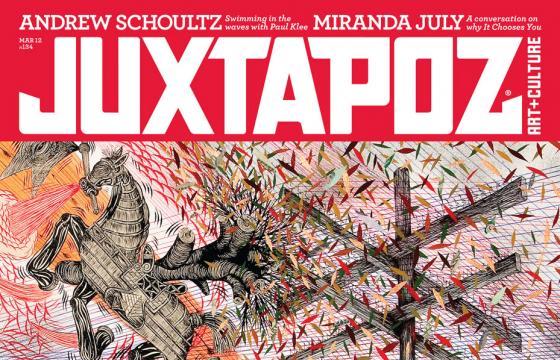 Juxtapoz // Monday, February 06, 2012
Look what we got in the mail today: the March 2012 issue, featuring San Francisco-based fine artist, Andrew Schoultz. Mr. Schoultz is just one of the artists featured in our 18th Anniversary show at Copro Gallery this March, and just had work on view at the SFMoMA alongside the works of Paul Klee. More information after the jump . . .