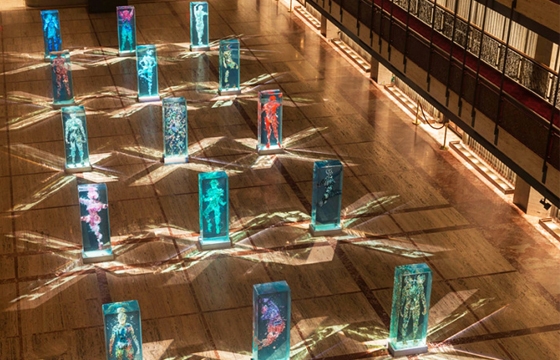 Juxtapoz // Friday, February 13, 2015
Dustin Yellin, a Brooklyn based artist, has filled the Lincoln Center with his beautifully luminous glass dancers. The dancers have been painted and collaged onto layers of heavy glass sheets, imitating the graceful dancers of the New York City Ballet.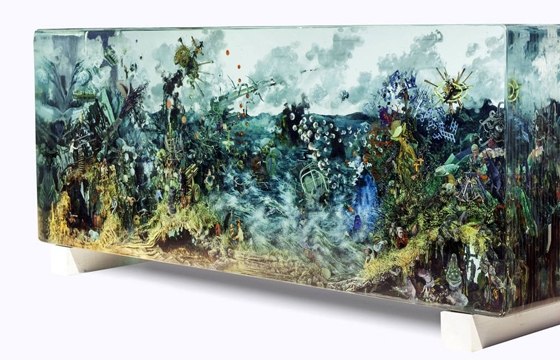 Juxtapoz // Thursday, February 27, 2014
Red Hook, Brooklyn based fine artist Dustin Yellin just opened a new body of work, "$50,000, Two Parachutes and a Crab's Suit" at Richard Heller Gallery in Santa Monica this past weekend. For the show, Yellin is showing six-life sized "psychogeographies," a term he's adapted from French situationists of the 1950's, as well as other works encased in glass in a similar vein. The work is inspired by the Terracotta Warriors and Horses...