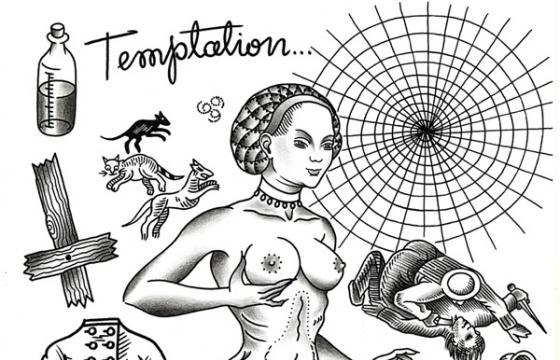 Tattoo // Sunday, November 11, 2012
Duncan X has been tattooing at the esteemed London Tattoo studio Into-You since 1997. His numerous sheets of black and gray flash, with thick scrimshaw-esque line work and hilarious themes, all create internal narratives that make each sheet a self-sufficient work of art...but obviously still rad as tattoos.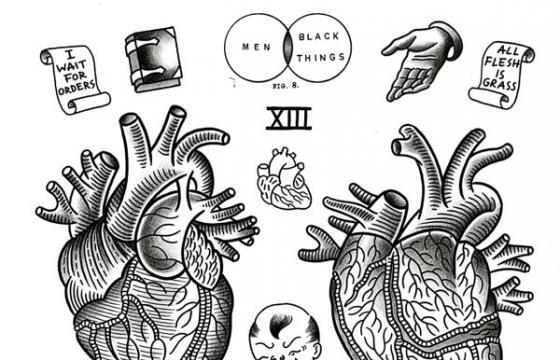 Tattoo // Thursday, June 21, 2012
Duncan X was born in London in 1965, and officially changed his name to that in '93. He was taught to tattoo by Dennis Cockell in '96 and joined Into You in '97. His signature tattoo style is a little bit traditional and very much all his own- a great collection of flash from the brilliant Mr. X...