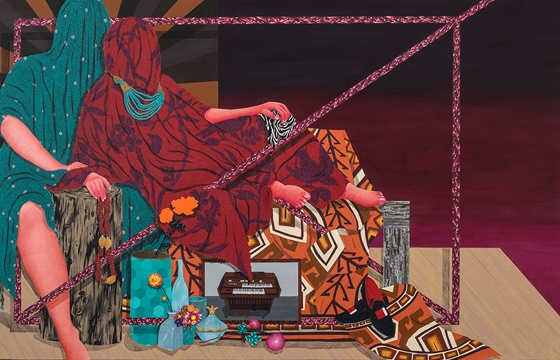 Juxtapoz // Wednesday, January 15, 2014
An artist and curator we have truly appreciated over the years is Los Angeles-based painter Amir H. Fallah (also the man behind the great art brand Beautiful/Decay). Over the past few shows he has had as a fine artist, we have increasingly been impressed with his work, a mixture of psychedelic, surreal commissioned portraits, with his recent work currently on display at The Third Line in Dubai.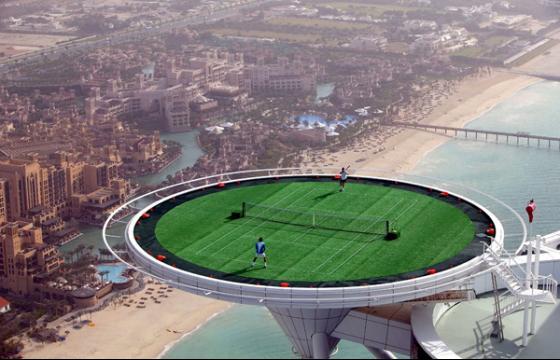 Street Art // Friday, May 06, 2011
  When we first stumbled on this photo we assumed it was a cgi scene from a recently released futuristic movie.  After some research and realizing that some of the most ridiculous architectural endeavors ever are currently in development in Dubai, we were proven wrong. The helipad at the top of the hotel Burj Al Arabl was turned into the world's highest tennis court for a friendly match with Andre Agassi and Roger Federer.  Rooms in the hotel start at a low $2000 or you can splurge in getting a suite for a low $28000 per night!