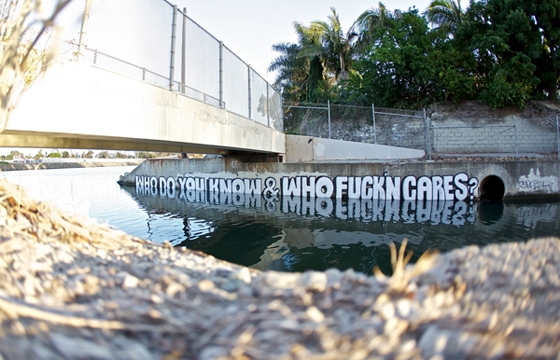 Graffiti // Tuesday, June 18, 2013
Possibly a comment on the behavior of graffiti writers and their habitual habits of dropping names when talking to other writers? Painted by Spain in a drainnnn.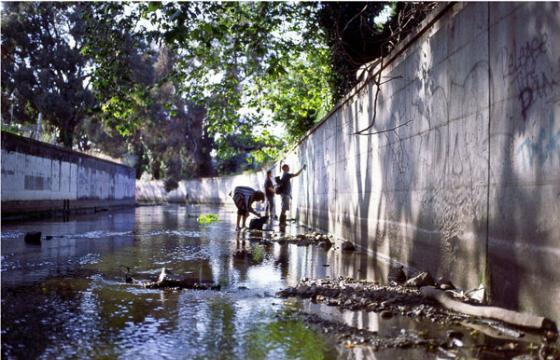 Graffiti // Wednesday, November 21, 2012
Hey! Look at that quant old peaceful storm drain. Just the place for graffiti writers to develop their talents away from the watchful eyes of snitches and the boys in the blue. Somebody has to appreach them!