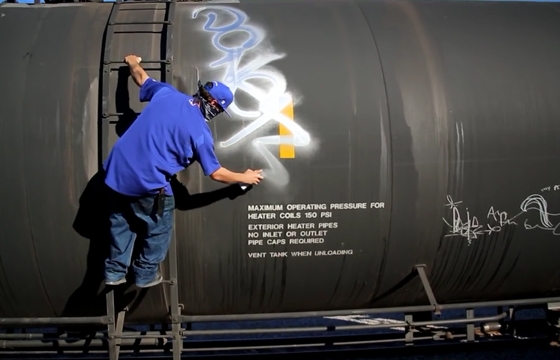 Graffiti // Sunday, August 02, 2015
Frank 151 recently dropped this video featuring LA writer Doner in which he talks about growing up in LA, how he discovered graffiti, and how the name Doner was given to him.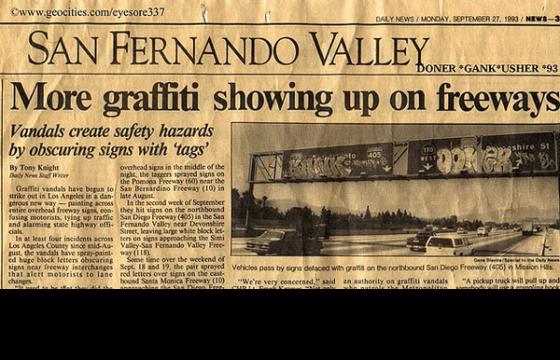 Graffiti // Tuesday, August 23, 2011
This article was written in 1993, 18 years ago, back when one could not resort to GPS and actually had to follow the signs.  Gank and Doner in print.