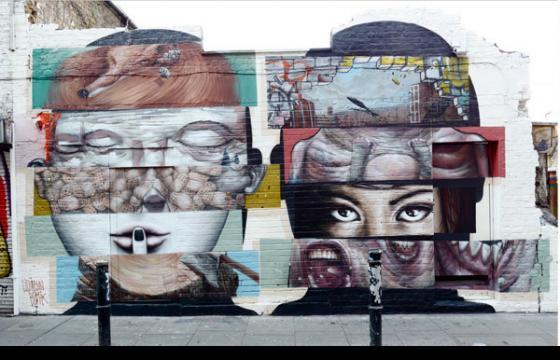 Juxtapoz // Tuesday, November 20, 2012
French muralists, Lilwenn and Bom. K of the DMV crew, combined efforts in painting an array of images resembling two heads. The mural was painted on the side of a building in East London.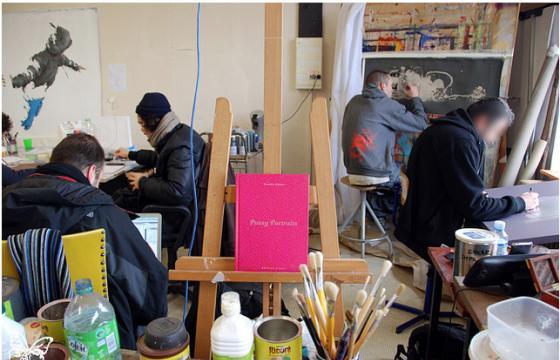 Juxtapoz // Thursday, February 23, 2012
Prior to showing at RTIST Gallery in Melbourne, our European correspondent Butterfly traveled to the French studio of the Da Mental Vaporz (DMV) Crew to watch them prepare a huge body of work for the show. Bom-K, Blo, Brusk, Dran, Gris1, ISO, Jaw, Kan, and Sowat brought more than 100 pieces of artwork from screenprints to sketches, solo and collective canvases down to Melbourne, and we captured some of the process. Enjoy after the jump . . .