Juxtapoz // Wednesday, May 09, 2012
The Walt Disney Family Museum present Heinrich Kley: From Fantasy to Fantasia featuring drawings by Heinrich Kley—Walt Disney's most admired European illustrator—paired with art from Disney's famed animated film Fantasia (1940). Opening this weekend from May 11 through September 17, 2012, the exhibition features 29 drawings by Kley and alongside more than 25 sketches, concept art, and maquettes from the Walt Disney classic film.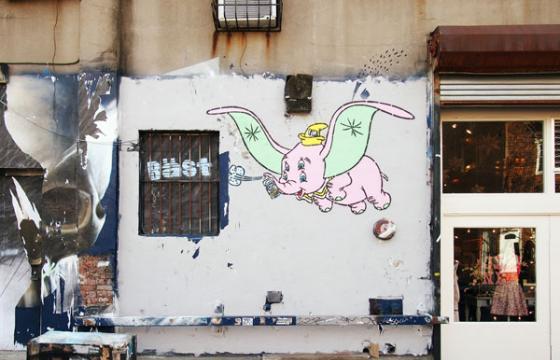 Juxtapoz // Friday, March 16, 2012
We haven't seen to much new work in the street lately from Brooklyn street artist, Bast. Glad to see he has some new tricks and enlisted the helping hand of a 4-eyed Dumbo to paint his name on a barred window.