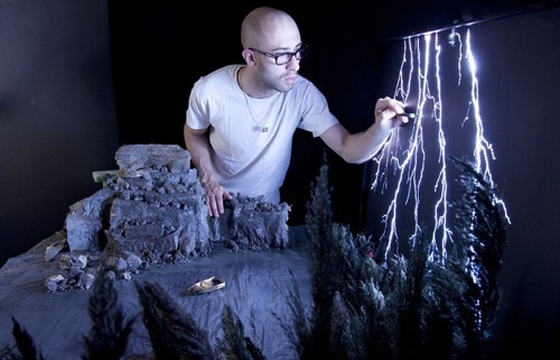 Juxtapoz // Wednesday, August 07, 2013
Using everyday, simple materials, Matthew Albanese meticulously builds small-scale and detailed models of landscapes and outdoor scenes. He then photographs them, transforming the diorama model into a realistic-looking world! The first world he created was by accident in the kitchen. He was playing with some spilled paprika and it turned into Paprika Mars!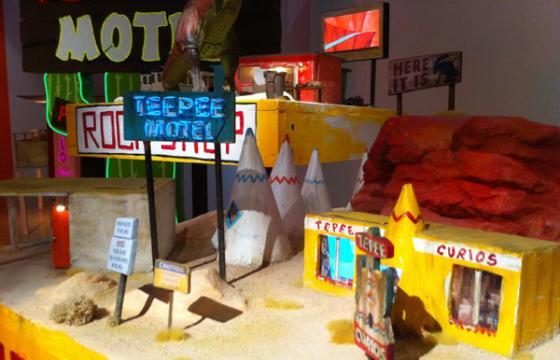 Juxtapoz // Monday, January 17, 2011
Occasionally, it is nice to get wowed by a fun, involved exhibition. That was what we felt at Ten Years, Tracey Snelling's new exhibition of "two dimensional photographs to multi-media installations incorporating photographs, miniature constructions of buildings or towns and video screens and projections" one of the more interestng exhibits we have been to in the past few years. More after the jump . . .