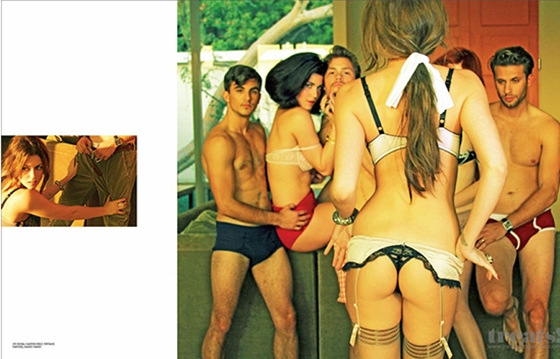 Erotica // Wednesday, March 20, 2013
Stephanie Vovas captures the progression of a tropical getaway turned naughty for Treats! Magazine #3. The photos seem to chronicle a classy condo party as it devolves into steamy debauchery, complete with bottles of Jameson and moments of "what-the-heck-am-I-doing?" in the bathroom. The spread is a raunchy depiction of sun-drunk fun, though we're sadly aware that no spring break trip has ever included this number of hopelessly-attractive people. Still, you might want to start planning your next vacation now..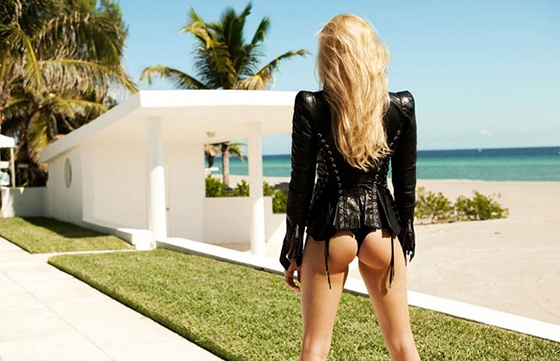 Erotica // Wednesday, March 20, 2013
Stephan Wurth shoots the impossibly leggy Diora Baird in variations of black leather for GQ Italia. Commanding and provocative, Baird poses by pool and sea-side, exuding a distinctly italian sexuality. We're hoping every Italian holiday looks something like this.